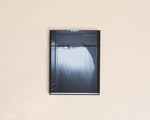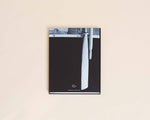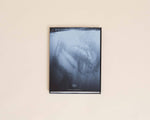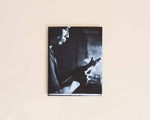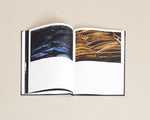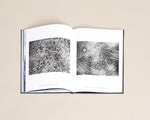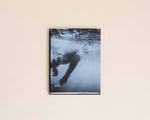 Vol 02 | Connective Tissue
Volume 02 focuses on the relationship between humans and water across the work of 4 photographers and a microbiologist.
Edition of 1000.
4 Cover variations.
Photographers - Eric Wolfinger, Taro Tamai, Amado Stachefeld, Max Houtzager, and Frances Tran
Written supplement (Japanese + English) of 5 essays by Shinobu Namae, Frances Tran, Katina Connaughton and Aaron Koseba, Max Houtzager, and Dan Crockett.
| | |
| --- | --- |
| Weight | 2.0 lb |
| Cover | Hokkaido by Taro Tamai |
| Printing | Fujiwara Printing in Nagano, Japan |
| Pages | 108 |
| Size | 230x290mm / 9″x11.4″ |
| Covers | Hokkaido by Taro Tamai, Aaron Koseba at Still Water Cover by Max Houtzager, Jordan Downs / Vashon by Amado Stachenfeld, Keisuke San / Rebun Island by Eric Wolfinger |

| | |
| --- | --- |
| Weight | 2.0 lb |
| Cover | Aaron Koseba at Still Water Cover by Max Houtzager |
| Printing | Fujiwara Printing in Nagano, Japan |
| Pages | 108 |
| Size | 230x290mm / 9″x11.4″ |
| Covers | Hokkaido by Taro Tamai, Aaron Koseba at Still Water Cover by Max Houtzager, Jordan Downs / Vashon by Amado Stachenfeld, Keisuke San / Rebun Island by Eric Wolfinger |

| | |
| --- | --- |
| Weight | 2.0 lb |
| Cover | Jordan Downs / Vashon by Amado Stachenfeld |
| Printing | Fujiwara Printing in Nagano, Japan |
| Pages | 108 |
| Size | 230x290mm / 9″x11.4″ |
| Covers | Hokkaido by Taro Tamai, Aaron Koseba at Still Water Cover by Max Houtzager, Jordan Downs / Vashon by Amado Stachenfeld, Keisuke San / Rebun Island by Eric Wolfinger |

| | |
| --- | --- |
| Weight | 2.0 lb |
| Cover | Keisuke San / Rebun Island by Eric Wolfinger |
| Printing | Fujiwara Printing in Nagano, Japan |
| Pages | 108 |
| Size | 230x290mm / 9″x11.4″ |
| Covers | Hokkaido by Taro Tamai, Aaron Koseba at Still Water Cover by Max Houtzager, Jordan Downs / Vashon by Amado Stachenfeld, Keisuke San / Rebun Island by Eric Wolfinger |